Show Bar/Show Cage 4pt Knock Down Kit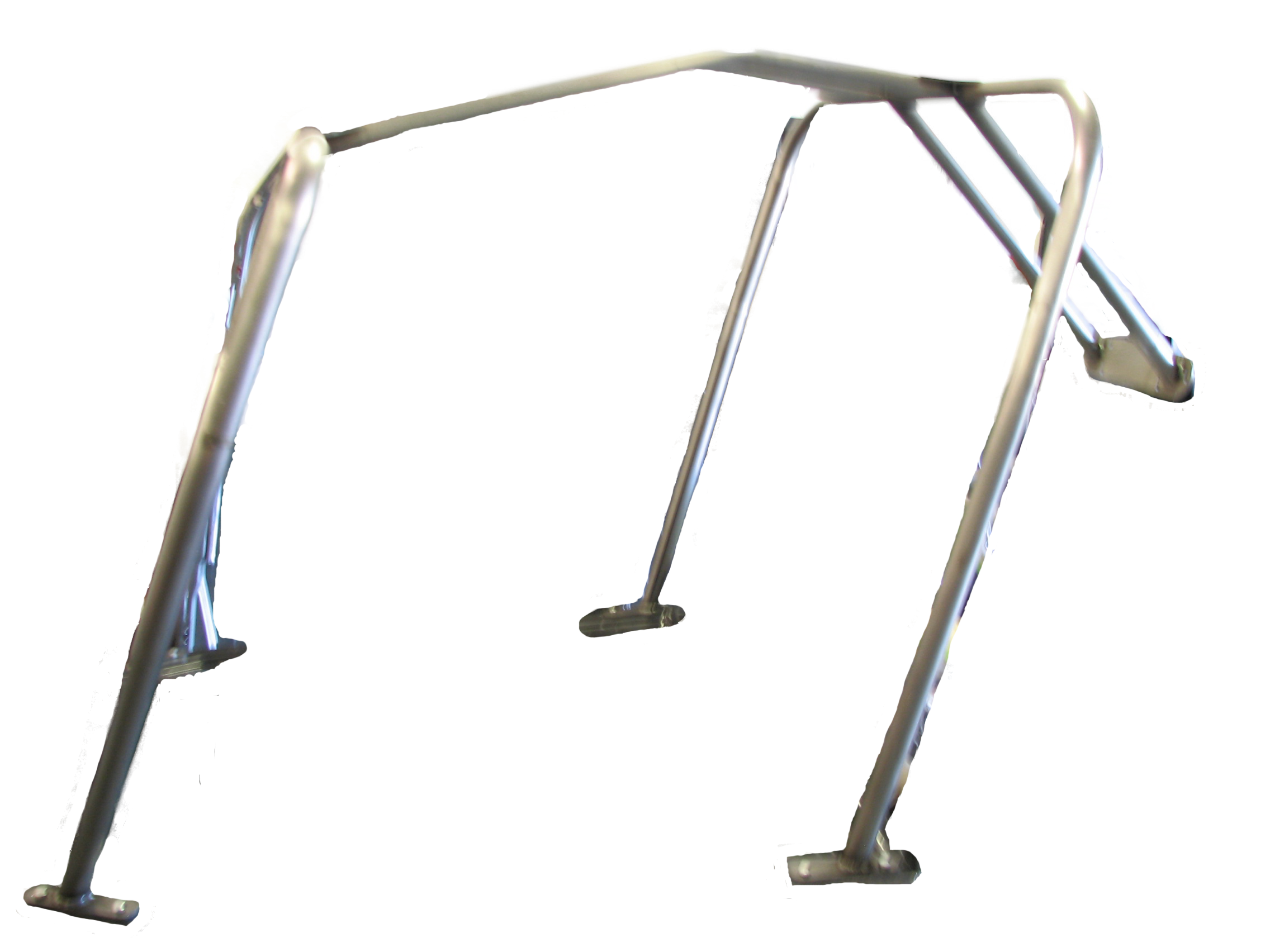 Oversized Item Does Not Qualify For Free Shipping
Roll Bar Show Cage 4pt Kit
Break Down Kit, bare metal finish complete with hardware.
Requires Welding. Front hoop is non symetrical.
This comes as a kit that you weld together. This will save you money, shipping costs and makes sure your show cage will fit your buggy perfectly. The feet are already welded on, all bars are radiused and cut to length.
Comes with front bar w/welded feet, rear bar w/welded feet, center overhead bars, rear overhead bars and rear seat mount plates w/gasket.
Steps to complete kit:
#1. Bolt the front and rear roll bar hoops into the buggy. It is best to wrap a ratchet strap around the hoop to pull it in slightly so as to keep from scratching the sides of your buggy. Drill and bolt the feet through the buggy's fiberglass mounting lip and then through the chassis.
#2. Place the front overhead bars between the hoops and tack weld.
#3. Bolt the rear mounting plate through the top of the rear seat area placing the plate then gasket on the inside of the seating area and the other plate on the outside.
#4. Place the rear overhead bars in place from the rear hoop to the rear mounting plate.
#5. Tack weld the rear bars in place.
#6. With the rachet straps pull the hoops in slightly so as not to scratch the inside of the buggy when removing the roll bar/show cage.
#7. Set the tacked kit out of the buggy and complete the welds.
#8. With the rachet straps attached and pulled in slightly set the completed kit back into the buggy and bolt the feet and rear plate into place.
#9. Release all ratchet straps.
SKU

CDBC058-BB351

UPC/ISBN

CDBC058-BB351

Shipping or Store Pickup

Store Pickup (FREE $0.00), Shipping ($680.00 + $285.00 Shipping)
Customers who bought this product also bought
Customers who viewed this product bought